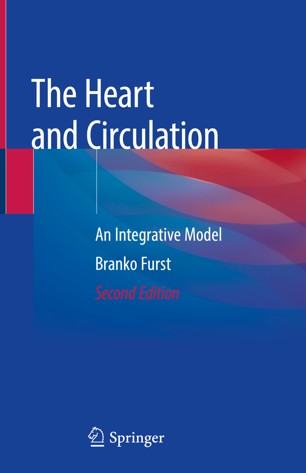 The Heart and Circulation
An integrative model
Branko Furst
Springer International Publishing, 2020
Copyright Holder Springer Nature Switzerland AG
---
This extensively revised second edition traces the development of the basic concepts in cardiovascular physiology in light of the accumulated experimental and clinical evidence. It considers the early embryonic circulation, where blood circulation suggests the existence of a motive force, tightly coupled to the metabolic demands of the tissues. It proposes that rather than being an organ of propulsion, the heart, serves as an organ of control, generating pressure by rhythmically impeding blood flow. New and expanded chapters cover the arterial pulse, circulation in the upright posture, microcirculation and functional heart morphology.
Heart and Circulation offers a new perspective for deeper understanding of the human cardiovascular system. It is therefore a thought-provoking resource for cardiologists, cardiac surgeons and trainees interested in models of human circulation.
Branko Furst, MD, FFARCSI is a graduate of the University of Ljubljana School of Medicine, Slovenia and completed residency in anesthesiology at the Queen Alexandra Hospital in Portsmouth and at the Middlesex Hospitals in London, UK. In 1987 he joined the faculty at the Department of Anesthesiology at Texas Tech University Medical School in El Paso, TX. Currently he is Professor of Anesthesiology at Albany Medical College, Albany, NY and divides his time between clinical practice, research, and resident teaching. He has lectured on the integrative model of circulation nationally and internationally.